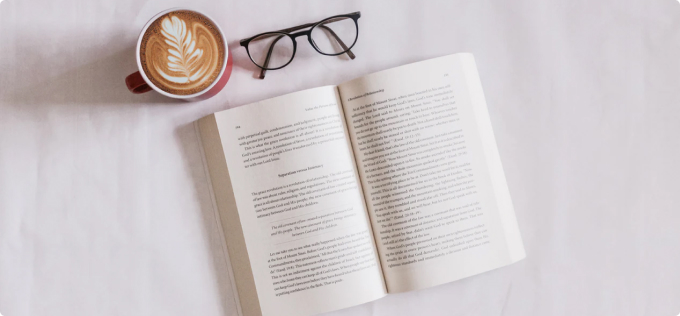 What Is A Statement Of Purpose?
A statement of purpose is a type of essay that shows the admission board that you are the best applicant. The paper should reveal why you are writing, your personal qualities, and plans for the future. Some young people mistakenly think that the most significant is to show why they are good candidates. Still, a statement of purpose is also a great way to demonstrate your writing skills and prove that you are a competent writer. Among the ground requirements for SOP are:
1.5-line spacing;
12 point Times New Roman;
the 1-inch margin on all sides.
As with any other type of writing, you may experience difficulties in starting a statement of purpose. Luckily, there are a few efficient tips on craft SOP and joining your dream educational establishment quickly.
What to Include in Sop?
Before starting to put down all ideas that you want to share, learn what you are expected to include in a statement of purpose. As a rule, it contains five paragraphs like any other essay.
The first part must present you and say what you want to do. Start with a brief introduction of yourself and your current career objective. Mind that you should mention the information that is relevant for the program that you are applying for.
The second part must explain what you want to do. Say why you are interested in a particular program and what events serve as a background for your interest. You should sound direct, so avoid general phrases such as "I like helping other people". You just do not have time to say stuff like this since each wrong, irrelevant sentence puts you one step back from achieving the desired aim.
In the third part (3d and 4th paragraphs), you should explain why you are the best candidate. Include any related experience that you have had before, remembering previous jobs, projects, etc. Also, it is a nice idea to talk about any other experience that may lead you to this point. Ask yourself what may make your story different from many others and add this information to your statement of purpose.
The fourth part, which is also a closing one, should tell about your plans for the future. This paragraph must be brief and list your long-term career goals with a clear description. It is also important to prove how a chosen program fits you now. Such an approach will appeal to the committee since the officers are eager to choose people who really have a lasting vision in terms of the program.
How to Write a Winning Statement of Purpose?
Every academic paper has its own peculiarities and requirements that you should be aware of before starting to write the document. With these simple and useful tips, your writing journey will be pleasant and quick:.
Follow the directions. You need to demonstrate to the admission committee how you can follow the stated directions. In simpler words, you should prove that you are creative and have original ideas, and at the same time, you can follow the rules and act according to available requirements. Do not try incorporating any other strategies since they may turn out to be quite risky.
Mind your target audience. Remember that a board committee will read through tons of other statements of purpose. That's why you should do your best to stand out from the crowd. Always mind who you are writing to and what is the main purpose of your document. Come up with a unique piece of content that will surely grab their attention.
Showcase the interest in a chosen school. In case you are going to write to a few schools at the same time, then you may prepare a single SOP. However, then, you should modify it to meet the requirements of each educational establishment. You should do your best to avoid making the wrong impression.
Craft a draft. Usually, the best result comes from a long process instead of the moment of inspiration. You are recommended to start brainstorming ideas a long time before your deadline comes. It would be nice if you write at least one draft during the preparation period. Never mind, in case the paper looks raw, as it is only the first draft. Let the next ones be polished, great, and proofread.
Select the angle. Remember that the SOP goal is to take the committee through the story of your life. If you start the paper like most other applicants, how will you impress the board officers? Choose a unique angle that will be your advantage and do your best to write a stunning paper in the selected direction.
Study the angles. Some people do not know what angle to choose and what they want to say actually. If you are one of them, then you should just start writing. Put down all your ideas and thoughts to discover a suitable angle. Do not be afraid of making mistakes as only you will understand what your way is only in the long run.
Be clear. SOP is not the right option to use all your skills and come up with long, too academic sentences. Your main task is to show your benefits and at the same time to sound concise and clear. Mind that you actually are writing a letter to strangers, so you should deliver your message effectively and efficiently.
Revise. Once your SOP is ready, you should start to revise it. But do not think that it means only checking the spelling. Here you should look through the whole document and make sure you have managed to arrange all ideas properly and clearly. Look at the transitions and decide whether they are smooth enough. It is possible only in case you understand your own goals well. It would be great if you have a few weeks between your drafts to come with fresh ideas and view on the same things.
Proofread. Once you are sure that the overall text will be able to deliver a necessary message, you may start looking at the details. Admissions officers will not continue reading your SOP if they come across any type of mistake. That's why you should do your best to polish the paper from the first to the last word. There are plenty of online tools that may be of great help to you.
Ask somebody to read your SOP. Perhaps finally, you are sure that you have crafted the best SOP in the whole world. Now, it is high time to learn the opinion of somebody else. It will be perfect if there is someone who works in the educational field or was through grad school. Another person may look at your paper with a fresh eye and tell what sentences or parts require improvement. In this way, you get the chance to understand how other people may perceive your style and way of ideas arrangement.
Example of Statement of Purpose
If you feel confused with all the above-mentioned theoretical information, then let's learn how the statement of purpose looks in practice:
"As a child, I always liked math and sciences. Other children found me as a weir person, but nobody liked algebra and calculus more than I. That's why my uncle Bill always told me, "Tommie, the best way to use all your interests and apply them to the profession, is to start a career in the healthcare field". As a result, I got an education at National University and was willing to receive the paramedical profession afterward. I worked at an insurance company as a medical investigator when one day, I suddenly realized that my uncle was wrong. I liked chemistry more than actuarial tables.
At the age of thirty, I moved to the Midwest to get a bachelor's degree in science and entered the UNI. At present, I am a Chemistry Assistant at the university. I have helped with preparing different solutions, chemical safety, and gathering MDSD…"
Conclusion
Applying to a graduate school is an important and very exciting step. This is when you should craft the perfect statement of purpose to prove that you are worth the chance to study at a particular educational establishment. It is a decisive moment in the life of a young person who needs to do the best to set the right impression. In case you do not feel confident about your own writing skills and overall understanding of how a statement of purpose should be organized, you can get in touch with a professional writing company and ask for assistance. Experts know everything about writing a successful SOP from A to Z and will surely make your life easier. Take advantage of cooperation with professional writers and impress the admissions board with the first line.