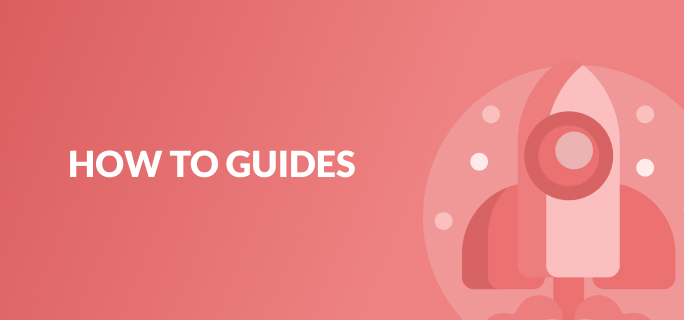 Essay Outline Writing: Working Guidelines For Students
It's time to work on the essay outline. What is it? Is it difficult to work on the assignment? Why do so many students postpone the task? Let's answer these questions together.
First of all, it is important to say in brief what an essay outline is. Then we need to discuss why students need it. And finally, we should understand how to write a winning essay outline. So, let's get started with the task together.
Essay Outline Writing: What to Start From?
Before we get to the rules of writing an essay outline, we need to give a simple definition to the task. What is it? If we take it easier, the explanation will be the following: an essay outline is a plan that helps students manage their work better, avoid misconceptions and enhance performance.
Now let's take another perspective. An outline is a brief plan. It is an instruction to the whole paper. Students should use it to structure their thoughts correctly., the main point of the outline is to organize the writing beforehand. If you don't like when the thoughts are hard to deal with, the outline is the answer to your issues.
This is what you should know from the very beginning. You may wonder why you need an outline. Many students are working on their papers without any plans. And you can also try this method. It has many pros.
you don't need to spend time preparing the paper;
you can cope with the task faster;
you will have more ideas because they are spontaneous.
But what if you aren't inspired to write the paper at the moment? What if you are pressed for time and can't concentrate? Let's see why students need to develop an outline for their writing.
Writing an Outline: Why Do Students Work on the Preliminary Plan?
Having an outline is beneficial. But what are the advantages? Why do students need to have the outline before working on the paper?
With a well-developed and correctly organized outline, you can put all your thoughts together. You can't go without a plan when writing a paper. To manage the task, you should research the sources. You need to work with the materials and process the information. You can't simply remember everything you come across on the Internet. This is why you need to note everything in your outline.
An outline will structure your paper. If you ignore the outline, you can still produce good content. But are you sure it will be well organized? Using an outline, you can easily structure all the points.
When writing a paper, you are to mention all the necessary elements. You can't forget about any specific information. And when you use the outline, you aren't afraid to miss crucial facts or data.
There are so many things to put in your text. An outline can ensure that you are following a plan. Your text will sound more put together and impress the reader with its nice order. You won't mess up with the arguments and express your opinion clearly. This is why you need a coherent outline.
How Is It Possible to Manage the Outline Writing?
Why do students avoid using an outline? They simply don't know how to work with the plan. There's nothing difficult about outline writing. If you follow a structure and keep in mind all the necessary points, your outline will be great.
When working on an essay outline, you should keep in mind the basic structure for the outline. Every outline format for essay consists of several structural parts:
Introduction.
Main part.
Conclusion.
It is a basic structure. It can be applied almost to any academic paper. Let's discuss in detail how you should work with each section.
Introduction
Let's start with the introduction. It would be weird if we start describing the process using another structural component. So, the introduction is a well-known point. This is the beginning of every paper. What should you write about here?
First of all, you should express your topic. What is your topic? Why did your choice like that? What influenced your choice? We're there any factors that affected your decision? You may think that these questions are not appropriate for the introductory part. But they are important.
The more information you mention about your choice, the better communication you will have with the reader. The audience will understand better why you decided to draw attention to the particular topic.
The next structural component is a thesis. It is a crucial element. If you ignore a thesis, your introduction will make no sense. A thesis statement is a logical finishing element of the introductory part. You can't underestimate its importance.
In short, a thesis writer is your topic expressed in one or two sentences. You need to tell the reader what your essay is about. It should be briefly described. You don't need to start elaborating on the arguments or prove your point of view. 
There's a tip that helps many students. If you don't know what to write about, you can leave a thesis writing and finish it later. Usually, students decide to work on the thesis when the paper is finished. In this case, it is easier to put your thoughts together and finally overview the paper.
Main Part
Here you have the freedom to write about anything you want. The content here depends mostly on the type of your narrative essay outline. But there are several principles that you can't forget. They relate to the organization of the information in the paragraph. 
You should understand tray a paragraph is a separate element of the text. Here you need to create its structure. It is important to write an opening sentence. Then you should move on with the topical sentence and prove it with coherent arguments. The last section is a finishing topic transitive utterance.
It is an approximate order. You can change the filling, but you should always stick to a particular order. If you don't use a structural approach in the paragraphs, your research essay outline would sound incomplete. 
Conclusion
It is the most interesting and complicated part of the essay outline. Why do we say so? The main reason is that students always ignore the significance of the conclusion. They think that little attention is paid to the last part of the essay. But it doesn't work this way.
Here you need to finish your essay. But it doesn't mean that you can use one or two sentences. It is necessary to read the essay again and point out the most substantial parts.
These are the things to remember in conclusion. As a competent writer, you should draw specific attention to significant textual elements. If they bear little sense to the essay, you can avoid them. Make your conclusion brief yet informative.
Don't Forget About These Tips
We have already covered the structure of the outline and discussed why it is important. But writing the paper requires some useful tips.
Always think of your readers. Do they know the topic? Are they familiar with the phenomenon? First, you should answer this question. And only then can you start working on the outline.
And the second thing is no less important. Remember that you are working on the outline. You aren't writing the actual essay. For this reason, you can use small sentences. Your task is to note the ideas. If you develop complete and well-formulated ideas in the outline, you will make it an essay. Your task is to briefly develop the ideas to serve as a structure for the writing process.
Let's Conclude
Working on the essay outline can be funny. You will spend time creating the topics, looking for the arguments, and writing sentences. If you want to make it all easier and more joyful, you need an outline.
Describing an interesting topic can become a challenge if you deal with a great lot of information. To make the work easier for you, an outline should be developed. You never know how the writing process turns out to be. You can simply forget an important thought. But a good outline will save your paper and make it sound more structured.
Don't Want to Work on the Essay Outline?
Students are often reluctant to work on academic papers. But it doesn't mean they are lazy. Students have quite an intense schedule. They have to deal with several subjects, and a whole lot do homework assignments.
How can they manage every single writing task? If you face the same difficulties and can't work on the essay outline, we can do the work for you. Our company focuses on high-quality online help with academic writing tasks.
If you want to find an expert to manage your paper, you are at the right place. Our experienced team will manage your writing at ease.