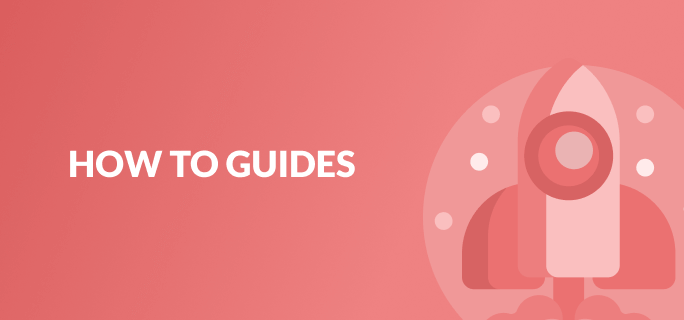 A Helpful Guide To Find A Job For Students According To The Skills
The employee market does not stand in one place. Those who seek their first job or only gaining professional experience may feel lost in the high range of opportunities. This article is an efficient guide in modern professions that do not require weighty professional baggage. Choose yourself among a list of vacancies provided below and the one that fits you the best. Regardless of your experience or its absence, your chances for a well-paid job are pretty high.
Recruitment of Students
Many students are on a tight budget. The costs for the studying program, accommodation, and other expenses are a burden. It's never early to find a job, even if you study in college. Combining studying and working is not a problem anymore thanks to freelance working vacancies. These positions allow getting an income without a personal presence at stuffy offices.
The job searching process may take some time. Perhaps, you will have to spend a few weeks before you find the one that balances ideally with your lectures and out-of-class activity. Part-job opportunities have many advantages. They will cover the gaps in your daily expenses and boost your practical skills according to the activity which you choose.
If you are only at the beginning of your working experience and seeking the first job in your life, put aside the fears that your job application will fail. It is highly beneficial for companies to hire students because:
due to lower employee qualification package and lack of professional experience, they can save on salaries;
younger generation students are more motivated to work and earn comparing to older staff;
students have more progressive skills in technologies ad adapt faster to new digital equipment;
newbies are open for various opportunities and ready to explore the new fields;
fresh minds can bring new perspectives to the company.
If you possess all these features, your chances of getting a job are extremely high. Look through the position which you can take and earn a good income.
Blogger
Becoming a blogger is one of the most available ways to earn. You do not have to be a professional writer to become a blogger. However, this activity may need some investment, such as creating a website. Perhaps, you can find the platforms that provide sites crafting free of charge.
Think of a theme that makes you excited. Knowing a lot about something particular that you want to share with your viewers can take you to the top of the pop. Various life hacks are always in high demand. Your visitors are the income that you can monetize.
The benefits of blogging are:
it takes a little time (approximately 30 minutes per day);
allows working when you are available or have an inspiration;
provides earning around the clock cause your visitors can enter any time;
no special features are required, except the field of your interest.
If you like this opportunity, ready to provide engaging content, start creating your website and publish your first post. Proper time management is an efficient tool to manage a passive income and stabilize your profits.
Freelance Editor and Writer
If your writing skills are excellent, you can pretend for a position of a writer or editor. Many sites can provide a stable flow of captivating tasks. No investments are required, except your notebook or tablet and the Internet connection.
The advantages writer and editor position are:
working from any place of the world that you can combine with traveling;
a flexible schedule easily adjusted for your studying;
various range of topics to work with;
Multiple types of content (articles, blog posts, etc.) according to your preferences.
When you have no time or energy to write an article, you can offer your editing services. You will get paid for the checked number of pages. So the income depends on your productivity only.
You can settle your rates according to your writing skills. The profit of talented and experienced writers may reach up to $100 per article. Some exceptionally progressive writers make an income up to $200,000 per year. Except for the profit, this work can help you in the overall studying process, sharpening your brain and writing skills in any discipline. If you are passionate about writing, it can become your first job and primary profession in the future.
Recruiter
Think of the position of recruiter if you enjoy meeting new people and communicating. Your social skills are applicable for the companies in seeking potential employees and selecting a suitable candidate. When you find specialists who match the company demands, contact them, settle an interview date, and negotiate. These are your direct obligations.
You can get payments by hours or monthly if it is your primary position. Since the main activity is browsing the largest vacancy bases, screening CVs, and posting the available jobs, you need no special skills. If you have working experience, your chances to be a recruiter will be higher.
The advantages of being an online recruiter are:
an opportunity to get a generous year compensation (up to $50,000-year salary for full-time schedule);
flexible schedule which you can adjust to classes;
receiving professional experience.
Trying this sort of activity can be an efficient training and the first step to your professional carrier in the future. Boosting your socializing skills will sharpen your communicating features. And numerous negotiations and help to exclude mistakes in the future when you seek a job by yourself.
Website Tester
You can get a salary just for your opinion if you apply for a website tester position. The companies pay for launching the sites and applications before representing them to the net users. All you need is good speaking skills and elementary computer equipment: camera, microphone, high-speed internet, and updated browser.
Your duties cover recording a 5-30 minutes long video report after reviewing a website. The salary for helping others to create a user-friendly website is about $10 per video. Some companies increase the rates up to $25, but such cases are rare for skilled testers. Testing sites and applications can be fun for gamers and experienced Internet surfers. Your task is to check the easiest and convenient site navigation.
This job will not make you rich. Such jobs are project-like and do not suppose full-time employment. Hence, use it as an additional income. It's a fun way to make some extra cash for a weekend or some planned purchase without a heavy strike on your regular budget.
You can find web tester job proposals on online platforms or via e-mail subscriptions. Due to job simplicity, the demand for it is high. Therefore, it can be complicated to get this opportunity. One-two responses for five sent applications is a good result. Act quickly. Testing five applications per week gives you an extra $200 per month. These are your ideal perspectives.
Coach
Sharing your knowledge can be profitable. People often need help in studying. If you are a pro at least in one college subject, it is a perfect start for tutoring activity. Moreover, tutoring spreads further of school program subjects. If science is not your strong suit, you can teach art, music, of craft. Depending on the discipline, you can earn up to $20 per hour.
Start with the schooling courses, platforms for freelancers to offer your services. If you feel like an expert in your field and have a weighty experience, you can even start by opening your school, course, or other private business activity. It can be an online course, a Youtube channel, or any other convenient way of supplying your educational program.
The advantages of tutoring:
it is the beginning of a professional carrier;
you can get clients from all over the world;
adjusting your time and income according to your free time and willingness to work;
the opportunity to start your private business activity later;
no additional skills are required but what you already know.
Being a student and coach at once is a challenging task. To dedicate enough time for both activities and combine them, you should manage your time correctly. In this case, tutoring can bring you fixable profits.
Typist
Nowadays, all students possess good typing skills, which allows getting a position of a transcriptionist (typer). This position entails listening to the voice or video records (lectures, court hearings, teleconferences, private conversations, other types of discussions, and speeches) and converting them into written content. No special skills are required, except for patience and focusing. However, some organizations may require a certificate or degree for specialized transcription.
If monotonous work doesn't scare you off, you can get up to $25 per hour for general transcription. Specific records may cost higher (e.g., law or medicine). The newbies should better start from the general transcription, though. When you get enough experience, you can choose the topic you would like to work closely with and earn more.
By and large, financial complications are not a problem for college students. There are many jobs you can choose from depending on your skills and desire. Online opportunities are a great chance to earn and get valuable experience for your future professional activity.