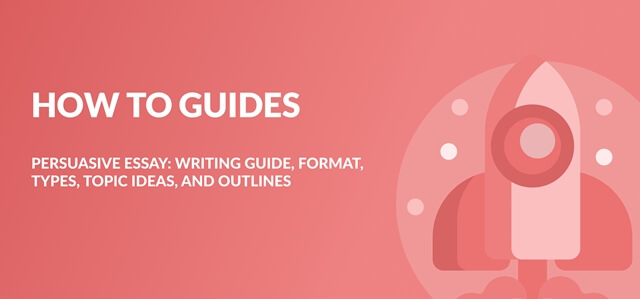 Persuasive Essay: Writing Guide, Format, Types, Topic Ideas, and Outlines
You're writing a persuasive essay or aiming to do it soon. It means that you need to know everything about this paperwork. Otherwise, you have zero chances to craft a worthy, excellent, and successful academic paper.
Now you can correct this issue. Start with basics: define a persuasive essay, its parts, and key features. Then go further and reveal useful writing tips. That's almost an expert level! Also, you may be interested in a secret hint on how to obtain guaranteed success…
Well, a proverb says that everything is a season. Let's dive deep into end-to-end persuasive essay guidelines eventually!
What Is a Persuasive Essay
According to academic sources, this is a type of writing focused on convincing people to agree with the writer's position. For this goal, an author uses different types of methods. But all of them are based on one tendency. You aim to provoke feelings and emotions among readers. Otherwise, a text aims to create the exact position in their minds if they didn't have it before.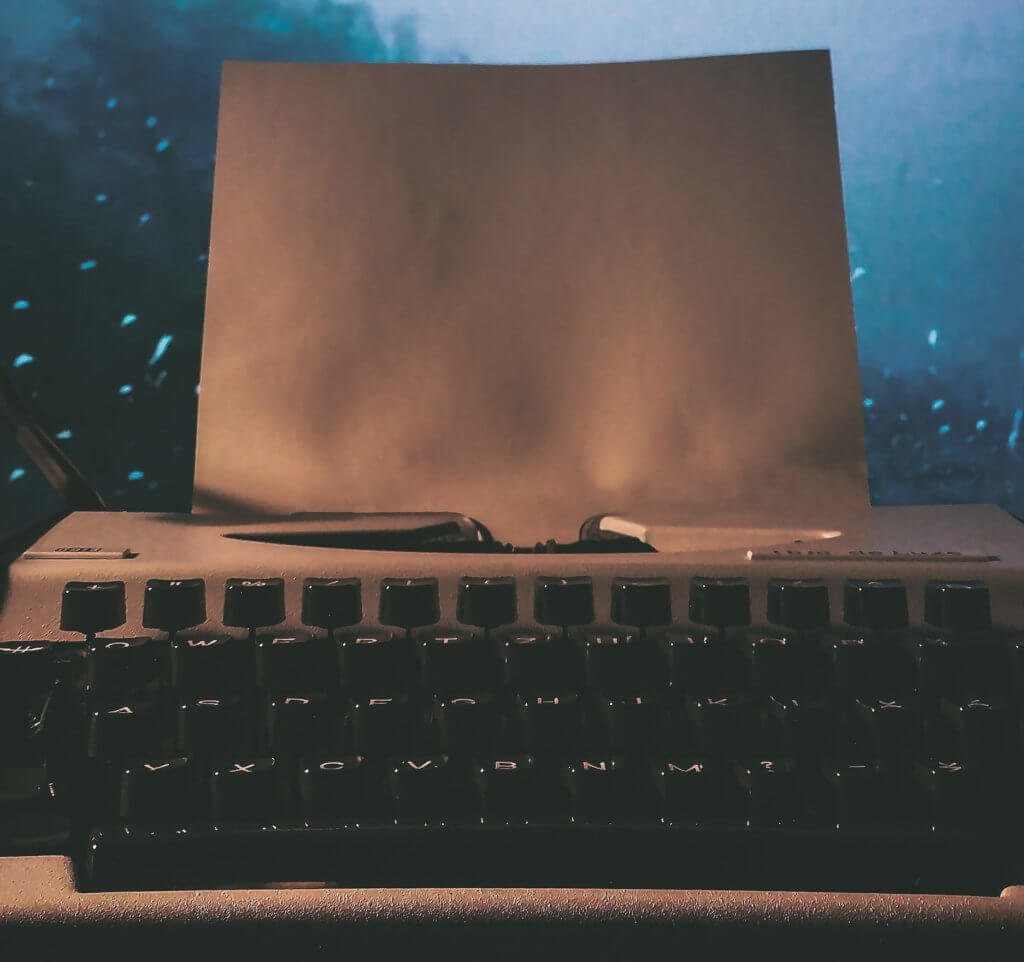 A persuasive essay format reveals that a writer is allowed to place in the text personal ideas and opinions. That's why such paperwork is subjective. In plain words, writing may change the readers' opinion.
Anyway, a proficient creator also has to research the topic. What is more important – you don't need to gather much evidence. Thanks to using proper writing methods, you can persuade readers with basic arguments and appeal to emotions.
As a result, a thesis for a persuasive essay contains no doubt about a topic. If you claim something at the beginning of paperwork then you'll share no argument that contradicts it. That's an important feature of this paperwork so pay extra attention to the topic selection in the future.
What is the main goal of a persuasive essay?
You can clarify the goal of this essay by taking its title into account. Long story short, this is "to persuade". It means an author aims to make the audience agree with mentioned ideas, theories, facts, statements, and so on.
An argument in a persuasive essay could be any statement. It may be even based on emotional comments, suggestions, and even opinions. The destination is to persuade everyone with the exact statement. If you reach this goal then your paperwork is successfully done.
To meet this goal, a writer needs to perform proper steps. Firstly, you have to use efficient arguments, appropriate methods, brilliant ideas for a persuasive essay, etc. Then keep an eye on the content quality. And finally, you must take care of the paper's format. All these steps matter so please reveal more about writing in the following how-to.
What is the difference between an Argumentative Essay and a Persuasive Essay?
Argumentative and persuasive essays differ more than you may think. Although people often use these terms as synonyms, they aren't.
Both of them aim to persuade readers of something. At the same time, a persuasive speech or essay tends to make them agree with an author. In such a case emotions and personal opinions are key methods of persuasion.
An argumentative one also aspires to it using facts, research, statistics, logic, and other empirical evidence. Also, writers of such papers consider their job done if an individual assumes the position is possible.
Overall, academic writing requires an author to get acquainted with the audience beforehand. If you write an argumentative paper, you don't need to do it.
Basic format requirements for a persuasive essay
If you aspire to format your paper properly, you must refer to your academic manuals. Depending on your college preferences, it may require you use one of the popular formattings.
For instance, an MLA format of a persuasive essay means several key rules. Firstly, make 1-inch margins on all sides of your pages. It helps to distinguish MLA paperwork from others at the first sight. Secondly, add your last name in the header. Thirdly, these demands are vitally important in making citations.
Similar requirements have all other academic styles. Among them are Chicago, APA, Harvard, and many others no matter the persuasive essay rubrics you use.
What is the best topic for a persuasive essay?
A topic for an assignment is an essential element in writing. Your educational establishment can provide you with a research theme or encourage you to brainstorm. Both options have pros and cons.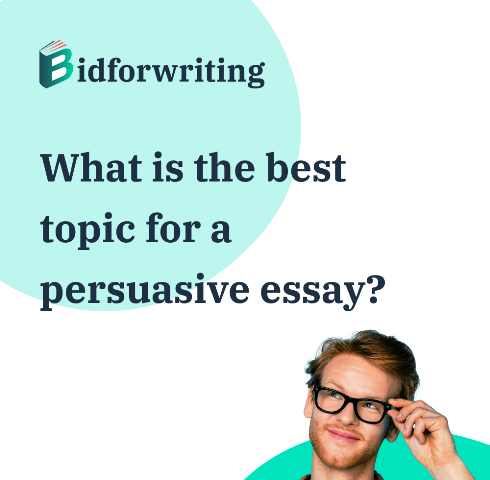 For instance, if you get your topic then you have to develop a text. The subject may be boring or don't motivate you to write. But writing academic papers isn't about fun but obligations.
Another example – is if you must craft a topic on your own. In such a case you are free to select a good subject. But in such a case, you must attentively select a topic and make sure it matches current requirements.
Let's mention the best persuasive essay topic examples and divide them into thematic categories.
Great topics for high school
1. How to decrease food waste in our modern world
2. The reasons to use paper bags instead of plastic bags
3. Advantages of keeping animals in nature-friendly safari zoos
4. How the Internet made students lazy
5. The best source of alternative energy for the exact country
Appropriate ideas for college
1. Why GMO products are useful and safe for people
2. The advantages of learning feminism in college
3. The disadvantages of the current educational system in the USA
4. The role of veganism in harming nature and the environment
5. How social media increases bullying between adult college students
Brilliant subjects for university
1. Why churches must pay taxes
2. The reasons to test professors for professional suitability
3. The benefits of a personal reward system to stimulate students in education
4. Why education can't be free for everyone
5. How to improve the higher education system with paid courses
Overall, it's always better to have a trustworthy list of persuasive essay topics at hand. Use these options to produce decent paperwork without a doubt. Then get ready for proactive and proficient writing.
How do you write an outline for persuasive essay?
Before you actually start crafting a persuasive essay introduction and other sections, you must craft an outline. This is a kind of blueprint that expresses your plan. Thanks to it, a writer will take numerous advantages in writing.
On the one hand, you can build an appropriate paperwork structure. Such an approximate plan is great as a draft for a future paper. On the other hand, an outline aims to perform comprehensive writing. You wouldn't forget about any chapter or evidence.
Overall, the persuasive essay layout starts with an into. This is a brief paragraph that must contain hooks. A hook or attention getter is a catchy phrase that grabs the attention of individuals and brings it to your paper. It's better to mention in your outline the type of hook you plan to use. It could be a joke, survey results, rhetorical questions, etc.
Then the author should outline the body. It consists of several paragraphs, and each is dedicated to one argument. The number of pages and paragraphs may vary. Remember that it's vitally important to include relevant and powerful evidence in each point to make them worthy.
After the main part, you can make a small opposing paragraph. It is meant to give a little space for opposite opinions. But it's quite essential to add arguments of why this opposite opinion isn't right compared to your initial position in paperwork.
And the last section of a good outline is a summary. Usually, this is a one-paragraph chapter that wraps up the key statements from the whole paper. There are 2 goals for the author here. Firstly, to make a brief summary of all mentioned facts and opinions. Secondly, restate the original points and confirm their value.
Sometimes, outlining seems a waste of time. But don't be mistaken! This preparation step in writing plays a great part in completing your goals. So always make such a layout for your paperwork and keep an eye on its structure to produce the best assignment.
How to write a good argument for a persuasive essay?
An argument for persuasion is a specific type of argument that appeals to readers' minds to make them agree with key ideas. It is supposed to highlight the value of mentioned evidence and help people think more about the exact topic in a particular direction.
Overall, arguments in persuasive essay writing serve to:
– make definitions and explanations;
– hold research and analysis;
– prove the evidence;
– refer to the respected experts in the exact field;
– illustrate the writer's personal position in the text.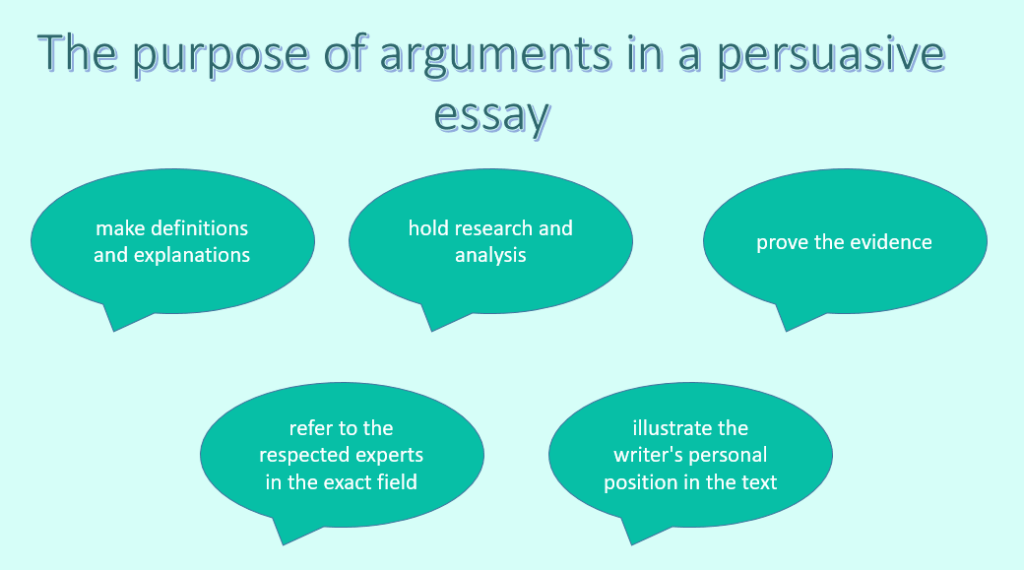 Every argument is built in the same way. It consists of premise (basement of the idea), inference (the main reasoning), and conclusion (a claim the author has justified). This is the way how your argument will seem heavy and worthy of attention.
Using arguments in the text is quite simple. You need to create a paragraph for each point and illustrate it in the paperwork.
For instance, you insist that one event had caused particular consequences. You should state this idea, then use a fact to prove it. Another good example is the proposal argument. It means that you share a problem and propose how to solve it. In such a case, the evidence will follow a clear issue description and end up with a solution description.
What are the parts of a persuasive essay?
В данной части текста необходимо описать основные части эссе (структура), которые сделаю его неповторимым.
The strict format of a persuasive essay implies a student to keep a proper structure. In general, academic rules demand from you to craft an intro, body, and conclusions. But the exact academic assignment has an extended version of the relevant structure.
Let's describe the core elements of a persuasive essay. You need to get acquainted with the extended version of the paperwork's structure.
The first section is the intro. It is very brief but consists of many small elements. For instance, an attention getter, a short topic overview, basic definitions, and, of course, thesis statements. Overall, this paragraph opens the academic problem and explains its importance.
The next section is a body. It consists of several paragraphs, usually 3-5 depending on many reasons. This part illustrates the core content to support the initial author's position and tries to make the audience agree with him or her. Every new paragraph can contain only one point.
It's important! All body paragraphs have to be built according to the same scheme. It includes a transition sentence, an argument, and its analysis.
And the final part of your paperwork is the conclusion. It aims to restate the general points from the text and wrap up the main idea. Also, great assignments give individuals food for thinking.
Such a structure of a persuasive essay is ultimate and non-changeable. Students should follow it no matter the educational establishment. Also, some edits are allowed.
How to write a persuasive essay? Step-by-Step
Writing your paper is a multitasking process. The author is responsible for a successful result so all steps mean the world. Let's describe the writing process in 5 key stages.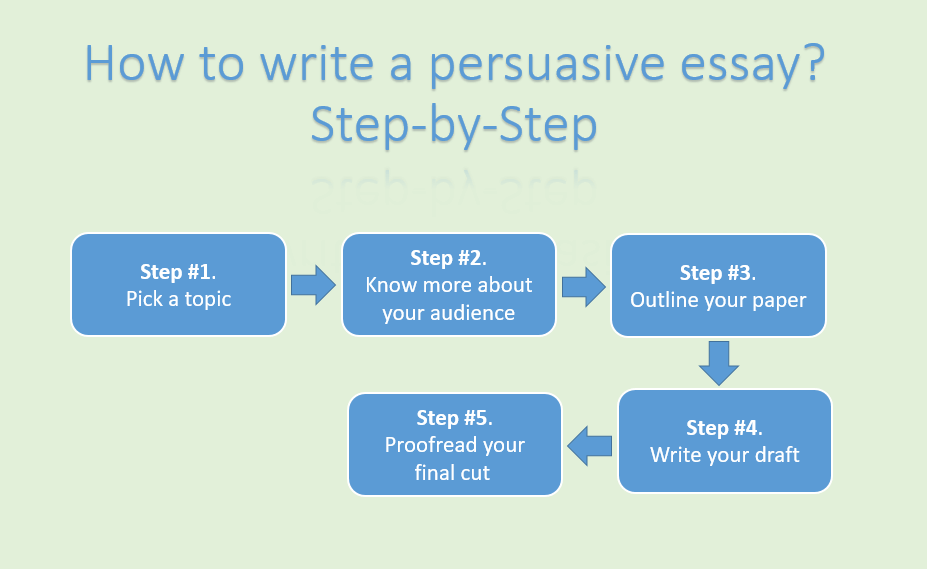 Step #1. Pick a topic
Here is a standard piece of advice. Make sure that you select the topic you want to work with. This is the most reasonable criterion because your honest interest will allow you to develop exciting, impressive, and strong content.
Also, you should prefer topics that have controversial opinions. This is a good way to provoke emotions among your readers.
Step #2. Know more about your audience
Such a small investigation is your card off the table. If you know your readers' preferences then you can select appropriate arguments and emotions to appeal to their conscience. Also, you will feel comfortable communicating with your audience via text by knowing individuals better.
If you don't know who will read your paper then skip this step. But usually, students always know the professor who is going to check their task.
Step #3. Outline your paper
As we have mentioned before, outlining isn't the favorite step for most students. But this is a quick and guaranteed way to craft the appropriate structure of a persuasive essay.
Keep in mind that it's a waste of time but an investment in your academic success. It's better to prepare for writing and avoid many mistakes in the future.
Step #4. Write your draft
This is the longest part of your writing. You must use your workpieces from the previous steps and complete the ready-made paper. So pick a persuasive essay topic remember who is your target audience and write every paragraph just one by one.
It's important! You can pay less attention to grammar and spelling. The next stage is meant for refining your text.
Step #5. Proofread your final cut
Your paperwork is almost done. The last step is to refine your content and its formatting. Also, test your assignment for plagiarism to be sure it matches the most significant requirement.
The main tips for writing
You aim to craft a top-notch, impressive, and decent paper. Although these guidelines are great, they are only an essential part of what you need for academic success. Right now you need pro persuasive essay tips to level up your writing.
Firstly, keep in mind that a good topic for a persuasive essay is step #1. You can write brilliant, convincing content. But if it doesn't suit the audience's interest then hardly you will succeed. So always prefer up-to-date topics that are able to impress your readers.
Secondly, you must collect heavy arguments. Yes, you can appeal to emotions. For instance, in standing against the death penalty. But your statement will be much stronger if you give an example with statistics of wrongly accused prisoners.
Thirdly, try to figure out the particularities of your audience. The ideas and personal preferences of people will help you to find a key to their trust. For instance, you shouldn't combine vegetarians with the importance of meat in your daily diet. The result of such text will be negative only.
These tips for writing a persuasive essay may seem quite obvious to professional writers. But most students will benefit from implementing them into practice.
Great Persuasive Essay Examples
An example for a persuasive essay is a perfect source of great ideas for writing. It's useful for both pro and new authors. For instance, experienced writers may still experience a lack of creativity. Otherwise, college newbies can benefit from using golden standards to reach the same success.
Anyway, let's analyze a good sample with the title "Why being moral is better than immoral". In the text, the author starts by presenting to readers a picture that visualizes morality. Then he or she adds the academic definition of this term using Oxford Dictionaries. Such a strong intro appeals to emotions and credible sources. The mix of such arguments encourages readers to take the author's position.
As you can see, such a powerful hook for a persuasive essay helps to reach academic goals. The body filled with additional arguments makes a final push to persuade readers.
Get your greatest paperwork with Bidforwriting
The simplest, fastest way to succeed with your assignment is to hire a Bidforwriting expert with relevant competence and a diploma. Our proficient writers will take responsibility for your assignment. Thanks to us, you'll obtain an excellent, flawless, and win-win essay. That's because our professionalism and competence are breaking all records!
We can make a persuasive essay outline for you. We are able to craft a significant paper. Our team is capable of refining your ready-made paperwork to improve it. There is no impossible challenge for our company!
So don't ignore the academic opportunities our pro platform proposes to you. Your time and effort will be saved. Anyway, you'll develop a fantastic paper and impress your audience. Just rely on Bidforwriting service. We'll cover all your demands!
FAQ
How to craft a top-notch, successful persuasive essay?

You should follow step-by-step guidelines and keep an eye on every single detail. Otherwise, you risk making a poor paper and failing your task. So use professional how-tos and think about hiring an expert in writing.

What are the TOP-3 topics to make an essay about?

It's better to craft paperwork about learning in educational establishments, saving the planet and environment, discussing religious subjects, etc. Such topics are appropriate and valuable. Also, you can find more persuasive essay ideas in this article.

How to buy a persuasive essay online on BidforWriting?

It's enough to visit our website and follow simple steps. Just place your order online or contact our team support. Then your paper will be processed immediately.

What is the price for persuasive essay writing on Bidforwriting?

You must mention the number of pages, writing time, deadline, and other criteria to estimate the final fee. Overall, pricing starts at $14.