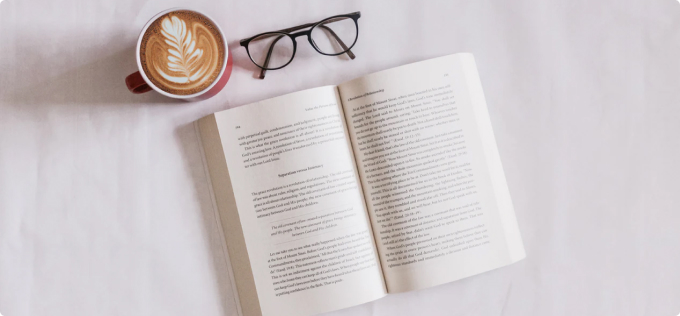 Reflection Paper: What It Is
At present, being a student is not associated only with having fun and making new friends. Young people are supposed to prepare lots of different assignments despite the college that they choose. A reflection paper on different disciplines is what you are going to deal with for sure. That's why it is crucial to understand what it is, what are key features, and other nuances of crafting such an assignment.
A reflection paper aims to present your personal opinion on a definite topic that is supported by detailed examples and observations. While the rest types of the paper are expected to introduce the aim of other writers, this one will share yours. The best thing is that there are no wrong answers. Only your opinion matters, but you should express it clearly for the readers and make the project comprehensible. The range of topics for a reflection paper is endless: a favorite TV show, your opinion about the results of WWII, etc. All in all, you can write almost about everything.
What Are Types of a Reflection Paper?
There are three types of reflection paper, and the tone of the entire content will depend exactly on the type that you choose. The first is educational, and it aims to share the feedback about the movie, book, or seminar that you visited. It must teach the readers something. Then a professional paper goes written by people who study/work in education or psychology. The most common example is talking about somebody's behavior. Finally, the personal type of reflection paper comes. It shares your feelings and thoughts about a personal issue.
Pay attention that none of them follows a specific format. As a rule, professors let you decide on your own as it is your opinion, and you should present it in a comfortable way. The best approach is to write it freely, without any guidelines. Still, if you were assigned this paper, then your professor may come up with certain criteria. College reflection projects are usually 400-800 words in length.
How to Begin a Reflection Paper?
You should start with reading an article or a book that you are going to talk about in your reflection paper. This will help you highlight the major ideas and concepts to include in the project. You may begin the paper with a brief summary of the main concept of the notes that you have taken. This way, you will understand whether you gathered all information for target readers. It is a good idea to add lists, charts, diagrams to deliver all your thoughts more efficiently.
Once you finish reading, you can start brainstorming. Consider a helpful technique to write a good-quality reflection paper. Do your best to answer the following basic questions:
How did the book/article impact you?
How does content management grab the reader's attention?
Did the article change your point of view on something? Why?
Do you have any questions after reading it?
Is the content related to anything from your previous reading experience?
Does it go hand in hand with past reading experience?
The outcome of your brainstorming must be reflected in the outline. Be attentive, and do not skip this step to make sure that your project has a smooth, logical order.
Another Way To Arrange Your Ideas
If, for some reason, you do not feel comfortable with the mentioned approach, use the alternative way to arrange all your ideas. It is represented in a three-column table/chart and looks like this:
First column
Must come up with your major objectives
Second column
Should present a brief summary of main adjectives
Third column
Is expected to present a description of your feelings/reactions after you read the article.
A Reflection Paper Outline
It is recommended to follow a traditional structure while writing a reflection paper:
Introduction. It must specify what you are going to talk about. A good thesis should provide the readers with your opinion or position toward a chosen subject. Mention what you are analyzing (lecture, article, passage, etc.), summarize the work briefly, craft a thesis showing what impact the subject had on you.
Main body. Traditionally, it includes your experiences/ideas in terms of the topic. Each body paragraph must start with a topic sentence. Do not include a few arguments in one paragraph. In case you choose a book or an article, then your reflection must come up with passages or quotes. They will let the readers feel a complete understanding of the topic. Add details on what you saw, felt, and heard.
Summary. As with any other academic paper, you need to summarize all your information at the very end. Tell me how new knowledge affected you. Share your feelings and talk about the lesson that you have got. Or, you may simply restate a thesis and conclude the reflection paper content.
Steps to Write a Reflection Paper
Work out a writing strategy before starting to write a reflection paper. It will help you save a lot of time and effort instead of going from one thing to another and losing the logical sequence. These steps can serve as a basic guide on preparing a good reflection paper:
1.Create the main theme
After selecting the topic, you need to come up with a brief summary of the things that you have learned in terms of your topic. Be honest and share your feelings with the audience. It will help them understand your approach as well as the results of your reflection.
2. Brainstorm the experiences/ideas related to the main topic
Write down the predispositions, particular quotes, and other memorable things that impacted you. Sound personal and try to explain your own feelings in simple words.
3.Analyze the impact of the ideas on your theme interpretation
Take the experience/ idea received on the last step, and analyze it more. Share the reasons why you agree or disagree with it.
4.Connect observations with opinions
Finally, you need to form a cohesive image of a chosen theme. For this, connect all your ideas and receive insights. It is also possible to determine and break all assumptions that appear to be a challenge in the future.
Last-time Writing Tips
Every student surely has own style of writing a reflection paper, and this is great. Still, there are a few things that you should incorporate into your project. First of all, try to choose the topic that will be appealing to the readers, and make sure the content meets the following points:
Short and sweet: include only relevant information and do not exceed the paper limit that is usually up to 750 words.
Clear and concise: start with a strong thesis that proves your overall content is strong and logical.
A right tone: mind an academic and professional tone even if the reflection paper has a personal character.
Proper citing of the sources: try to use only checked experts' ideas in your paper that are relevant to the overall theme.
Error–free: you should proofread a reflection paper well, and it is not only about spelling, punctual, or grammar mistakes. It is necessary to make sure that all your ideas are arranged well and smoothly go from one to another.
Example of a Reflection Paper
Before starting to write the assignment, it is recommended to check a few great examples. Here is one of them:
"The professor started the lecture with Buzz Aldrin's quote "If we can conquer space, we can conquer world hunger." It made me think deeper about the opportunity to send animals and humans into space. It is possible to survive in Space, but how can so many people survive, having hard times on Earth? Such a simple idea attracted my attention and made me feel sympathetic to all starving families and kids worldwide…"
Conclusion
A reflection paper similar to any other college assignment requires skills and attention from a student. Sometimes, young people can't cope with this project due to definite reasons, such as lack of time, inspiration, necessary experience, etc. This is when cooperation with professional writers may become the best option. All you need to do is to approach a reliable service, share the tutor's requirements and your own expectations, and wait until experienced authors will do everything instead of you. The main advantage of such cooperation is that nobody will say that you didn't write a reflection paper since it is never published on any other online resources. A reflection paper from inspired essay writers is the best way to do other more important things and get a quick solution to your academic challenge.